INDULGE IN A WORLD CLASS LINE OF LUXURY SOUTH SEAS SPAS
SOUTH SEAS SPAS bridge the gap between high-line luxury hot tubs and affordability for our hot tub customers in the Reno & Sparks area. The SOUTH SEAS SPA line is hands down the best value on the market.
SOUTH SEAS ILLUMINATED PILLOWFALL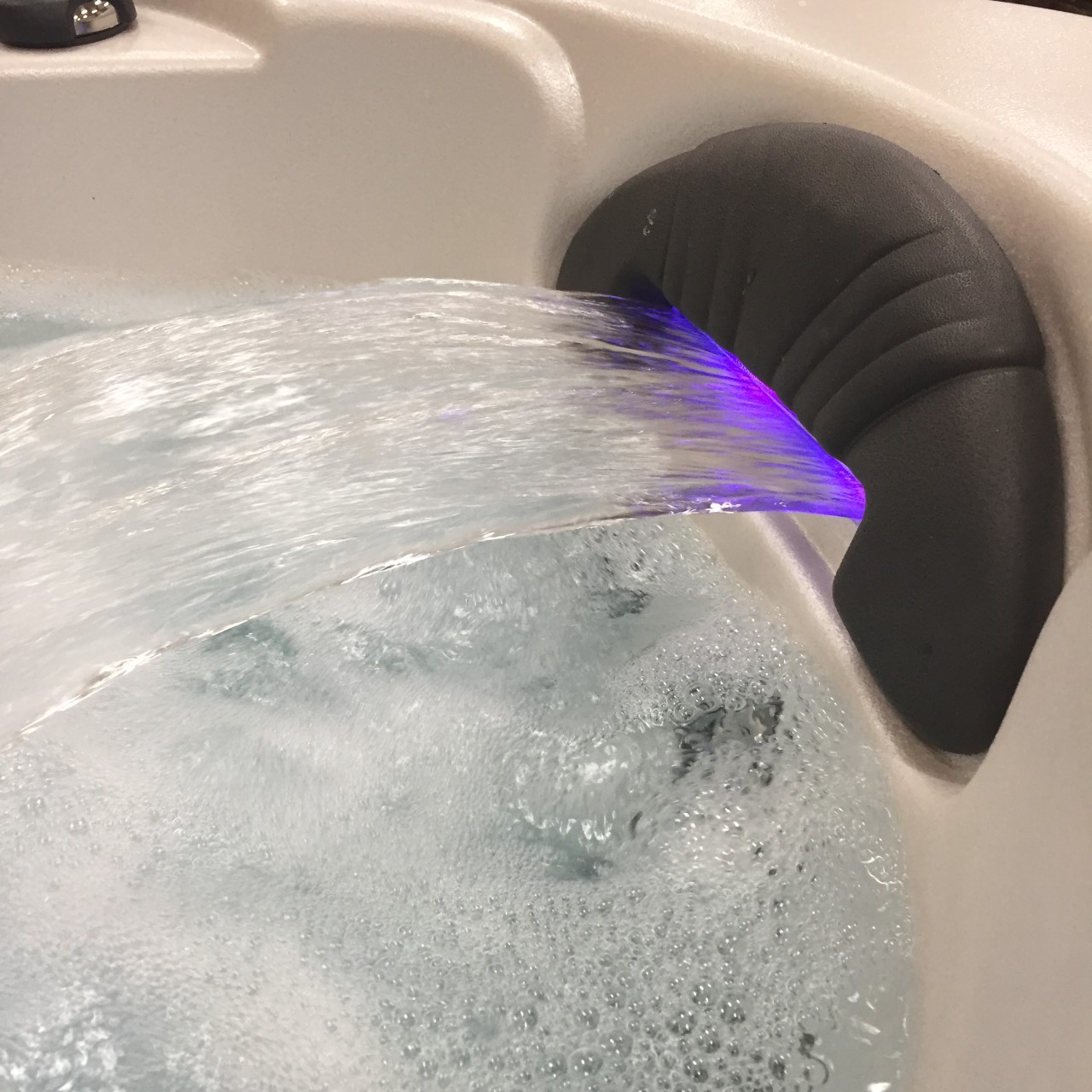 The mood setting ILLUMINATED PILLOWFALL provides a feature that not only feels amazing but also looks incredible too.
SOUTH SEAS SPAS are built to the same world-class standards of quality for which Artesian Spas (May Manufacturing, LLC) is known around the world. Whether you choose our Deluxe or Standard spa, you can be sure you will feel the mental and physical benefits of hydrotherapy as it washes away the stress of everyday living. Designed with an ideal combination of innovative engineering and artistry, South Seas Spas are in a class of their own.