Listed Contractors
Moving Company
We fully recommend Anytime Anywhere Piano Moving Company for all of your moving needs. They don't just move hot tubs, they can move gun safes, pianos and just about any heavy lifting you could possibly need. AAPMCO have been assisting us with our deliveries since day 1 and continue to impress our customers and exceed expectations.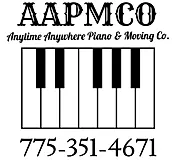 Anytime Anywhere Piano Moving Company
(775)351-4671
Sparks, NV
---
Landscape
Premium Lawn and Landscape
(775)250-2032
---
DRC Landscaping
(775)223-2852
---
Moana Nursery and Landscape
(775)825-0602 x134
---
Imagine Hardscapes and Landscapes
(775)825-0602 x134
---
Electricians
All of the Electrical companies below are licensed and fully capable of installing our hot tubs.
Burnett Electric
(775)857-5229
JR Electric
(775)232-6126
Velocity Electric
775)343-6362
KD Electric
775)357-9767
Action Electric
(775)322-6633
All Wire Electric
(775)287-2698
---
Crane Companies
We have worked with all of the crane companies below when needed for our larger swim spas or backyards with limited access.
Associated Crane Services - Reno/Sparks
(775)343-1033
Freedom Crane Service - Reno/Sparks
(775)980-6638
Connolly Crane - Gardnerville/South Lake Tahoe
(775)782-3036
Bragg Crane - Reno/Sparks
(775)359-2900